So cool to be able to watch the entire pilot. I really think I am going to like this series.
My only worry is, how much can they really stretch this out when it was originally only a mini series.
The pilot went very fast and I think the amount of info they gave away and covered in it could have been spread out to 4 or 5 epi's. That worries me even more with the "how are they going to spread it out". An example....aliens come as shown in the promo's and then all of a sudden next scene is "the visitors have been here for 2 weeks".
For me, I wanted to get tied into the characters more. Skipping that two weeks of emotional decisions that the humans would have gone through made it hard for me to relate to them. Then end even tried to play on a soft spot, but unfortunately there wasn't one that could have been built on in that short time.
Overall, great concept, great idea, great potential, great effects......just needs to slow it down and develop the characters and storyline. Specially since they have great actors/esses like Elizabeth Mitchell and Scott Wolf. When they are discussing things like devotion, we have to feel that connection. I hope they work out these kinks as I want it to succeed.
Here are a few of the pics I have...
EM herself.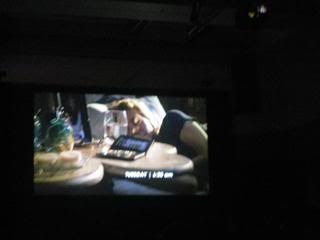 Panel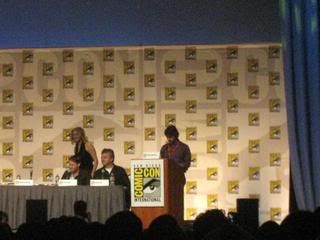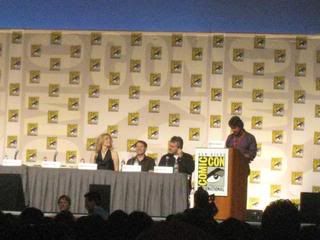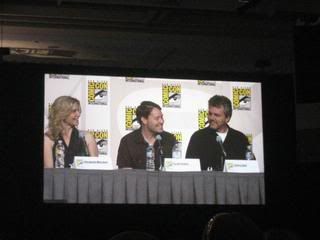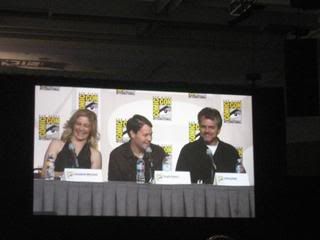 -- Merged Double Post --
a little more info i forgot....
http://www.vfans.com
is their website. you can also to win something on their right now i believe.
http://www.visitorambassadors.com
to sign up to be an amassador.